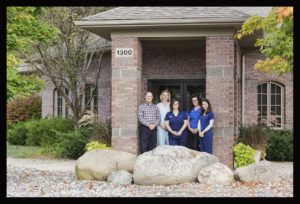 The Animal Ophthalmology Center is a referral, small animal hospital which specializes in diseases of the eye in animals. We are located in Williamston, MI and provide comprehensive eye care for animals in a comfortable setting employing the most up-to-date equipment and facilities with the most advanced team of eye-care specialists. Our goal is to provide the highest care available to animals referred to The Animal Ophthalmology Center.
Christmas & New Year's Holiday Hours:
TWO WEEK CLOSURE: Monday December 24th-Sunday January 6th
Exception: OPEN FRIDAY DEC 28th from 9am-1pm for medication refills.
 

Regular
Office Hours:
Monday 8am-5pm Outpatient appointments only

Tuesday 8am-9:30am Outpatient appointments ♦ 10 am-5pm Surgery
Wednesday 8am-9:30am Outpatient appointments ♦ 10 am-5pm Surgery
Thursday 8am-5pm Outpatient appointments only
CLOSED Friday-Sunday
Phone: 517-655-2777  ♦  Toll Free: 877-655-6446
Fax: 517-655-2723
If your pet has an emergency after hours, please call your regular veterinarian for an emergency referral, as we do not provide after hours, or weekend emergency services
•••
2018 OFFICE CLOSURES:
TWO WEEK CLOSURE: Monday December 24th-Thursday January 3rd-Christmas & New Year's
---
"…that light shall prevail over darkness…"
-motto of the American College of Veterinary Ophthalmologists