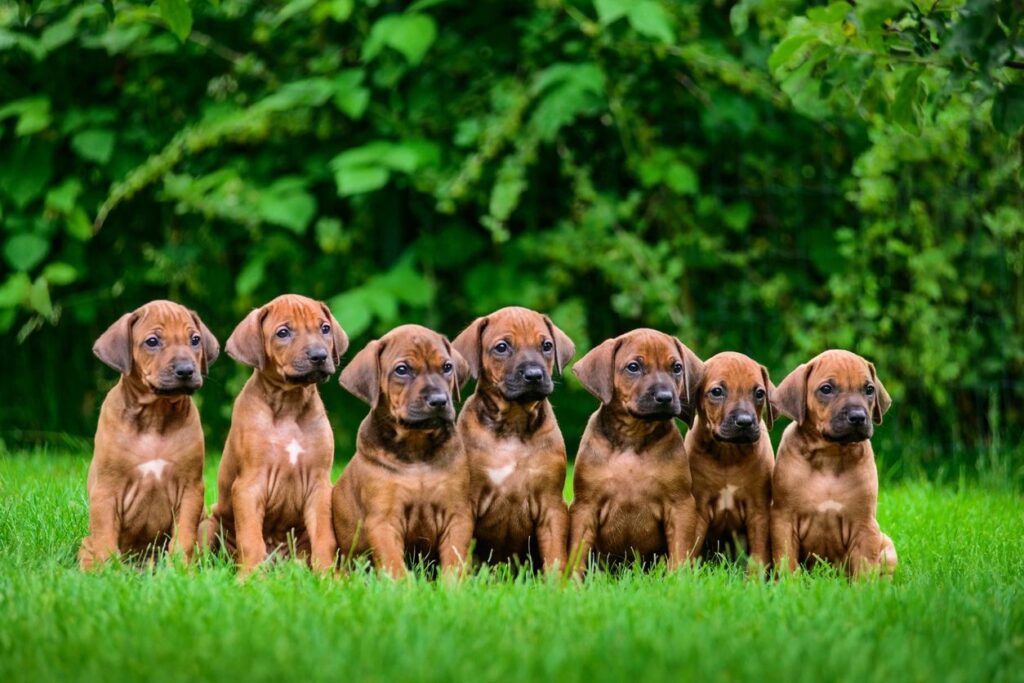 OFA Companion Animal Eye Registry Exams
The information on this page IS FOR BREEDERS ONLY and does NOT apply to pets with current eye issues or eye emergencies. This information is for dogs who are presumed normal and used for breeding purposes ONLY. If your pet does NOT fall into this category, please LEAVE THIS PAGE & visit our NEW CLIENT INFORMATION PAGE.
The OFA Companion Animal Eye Registry exam (used to be known as CERF) consists of indirect ophthalmoscopy and slit lamp biomicroscopy and is reserved for dogs with presumably healthy eyes. It is not a comprehensive ocular health examination, but rather an eye screening exam for genetic eye abnormalities for breeding purposes, for breeders. For example, OFA Eye Certification exams do not entail measuring tear production, applying dye to the eyes for detecting corneal ulcers, or measuring intraocular pressures. Gonioscopy, tonometry, Schirmer tear test, electroretinography, and ultrasonography are not routinely performed; thus, dogs with pigmentary uveitis, goniodysgenesis, glaucoma, keratoconjunctivitis sicca (dry eye), early lens luxation/subluxation or some early cases of progressive retinal atrophy might not be detected without further testing and do not qualify for this type of exam. If a serious ocular health problem (such as glaucoma) is suspected during the eye certification exam, the examiner will recommend a more comprehensive ocular examination. The diagnoses obtained during an OFA eye exam refers only to the observable phenotype (clinical appearance) of an animal's eyes. Thus it is possible for a clinically normal animal to be a carrier (abnormal genotype) of genetic abnormalities.
Next available dates: Appointment Required
We only reserve a few appointment slots per day (Monday and Thursdays only) for OFA exams so that we can keep our schedule open for patients with urgent eye problems. These appointments are limited, and once they are filled, the day will be considered "full for OFA appointments".
The cost is $65 per dog/per puppy (Starting April 1st, 2023: $85 per dog/puppy)
NEXT AVAILABLE DATES:
OFA appointments are not considered urgent and will likely be scheduled about 6 months out.
OFA APPT POLICY: We charge based on the number of dogs you schedule ($65 per dog -Starting April 1st, 2023: $85 per dog) at the time the appointment is made, as we plan our appointments according to how many dogs you bring at one time. If you need to change the number of dogs you are bringing, we do require a 24 hour notice of any change otherwise we will charge you based on the reservation you made. For example, if you tell us you are bringing 4 dogs and arrive with less, you will still be charged for the number of dogs you scheduled unless you provide at least a 24 hour notice of a change.