Licensed Veterinary Technicians
Our talented technicians have over 50 years of combined experience. Not only are they making sure your pet is comfortable during their visit, they also have a wealth of knowledge. Their skills include monitoring anesthesia, running diagnostic tests, preparing patients for surgery, knowledge of medications, and much more! They are also the smiling voices you will hear when you call.
What is a veterinary technician? Click here to go to AHAA's site to read about it!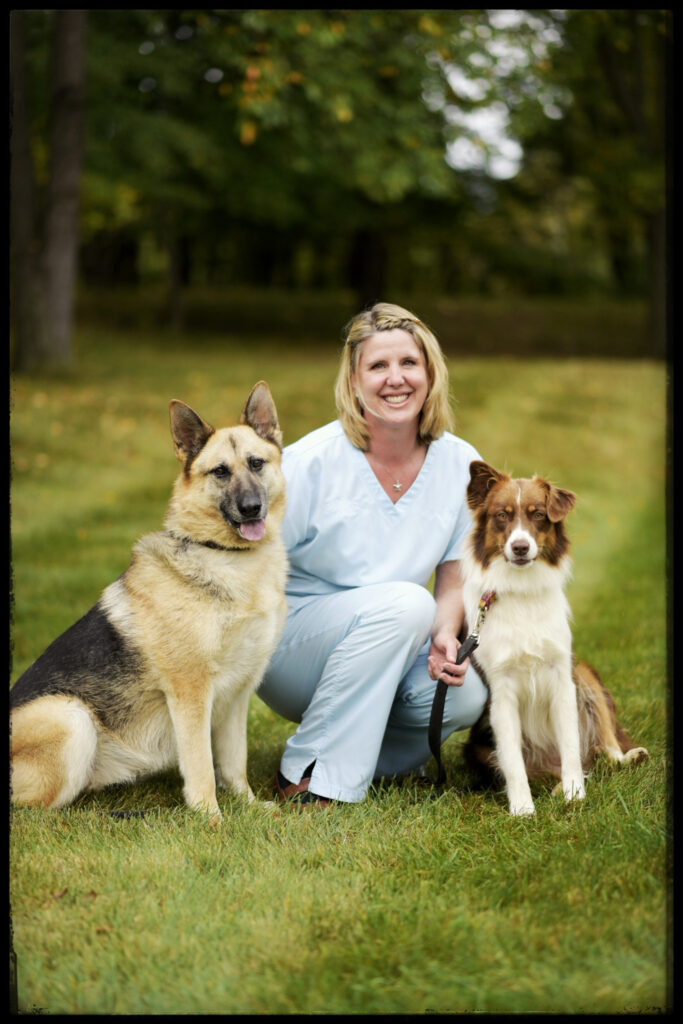 Tina, LVT – Office Manager
Tina is a licensed Veterinary Technician and our Office Manager. She earned her Veterinary Technician certificate at the College of Veterinary Medicine at Michigan State University. Before attending MSU, she attended Lansing Community College. She joined The Animal Ophthalmology Center in January 2005. Previous positions include House Calls Veterinary Hospital in Eagle, Michigan, and Tompkins Veterinary Services in Rives Junction. She is a member of the Academy of Veterinary Ophthalmology Technicians.
Tina is married and has 2 children. Her hobbies include exercise, gardening, and spending time with her family. She owns three dogs and over two dozen chickens. She also raises cows and pigs.
---
Sam, LVT, CVBP
Sam is a Licensed Veterinary Technician. She has worked as a technician since graduating from Baker College in her hometown of Muskegon, MI in 2011. Sam worked in general practice in clinics in Grand Rapids and Lansing before joining our ophthalmology team in 2018. Wellbeing is an important part of her life and in 2022, she completed the Veterinary Burnout P.R.E.P Certification from GetMotiVETed University. She is a member of NAVTA and MAVT.
Sam shares her free time with her son, Lincoln, and fiancée, Aaron. They have a cat, Peaches, two Golden Retrievers, Remy and Graham. She also has a love for art, and prior to becoming a veterinary technician, studied art at Northern Michigan University. She is an active member of the Mid-Michigan Art Guild and some of her art can be seen in our lobby!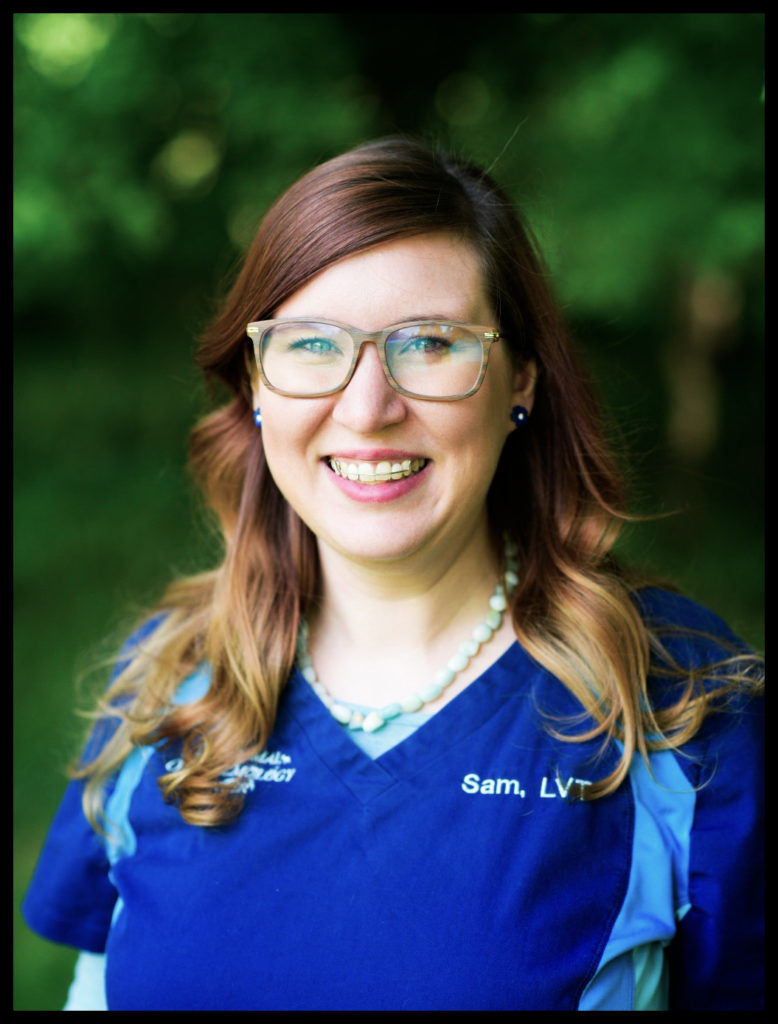 ---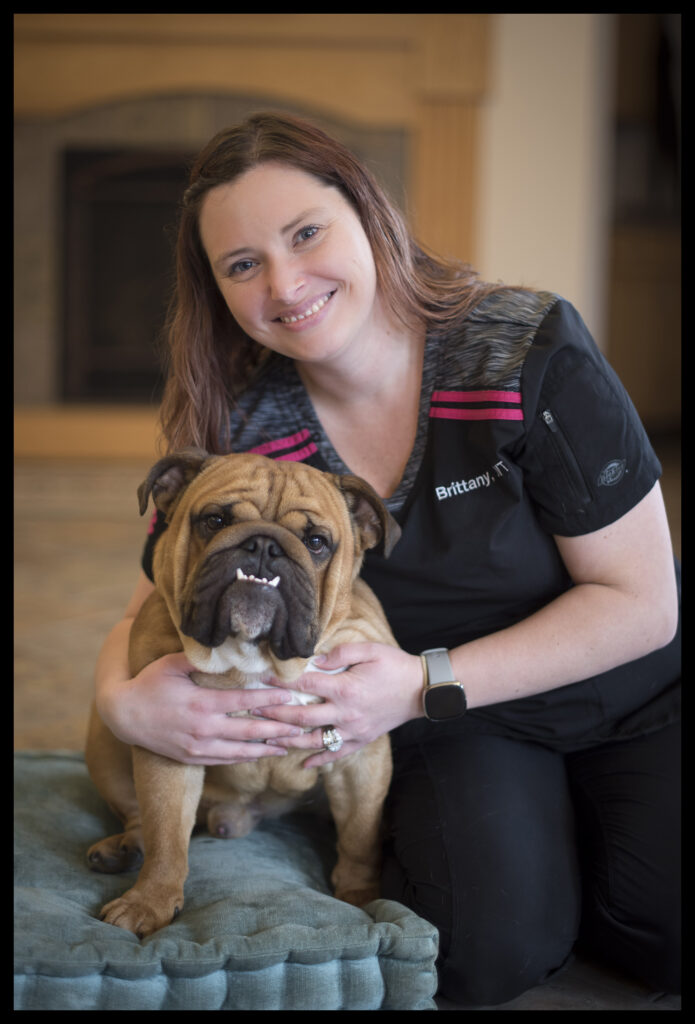 Brittany, LVT
Brittany is a Licensed Veterinary Technician. She has worked as a technician since graduating from Baker College in 2015. Brittany worked in research prior to joining our Ophthalmology team in 2020.
Brittany enjoys spending time with her sons, Enzo and Emory, and her pets- Flash (English Bulldog) & Chance (cat). She also enjoys camping and spending time with family in her free time.
---
Caitlin, LVT
Caitlin is a Licensed Veterinary Technician. She graduated from Michigan State University's College of Veterinary Medicine in 2021 with her Bachelor's Degree in Veterinary Technology and joined the Animal Ophthalmology Center in January of 2022. She has worked in the veterinary field for over 5 years.
Caitlin enjoys spending time with her fiancée Brenner, their 2 cats (Fuzz and Mushroom), and their 2 ducks (Pete and Paddles). Her hobbies include kayaking, scrap booking, and anything that involves the outdoors.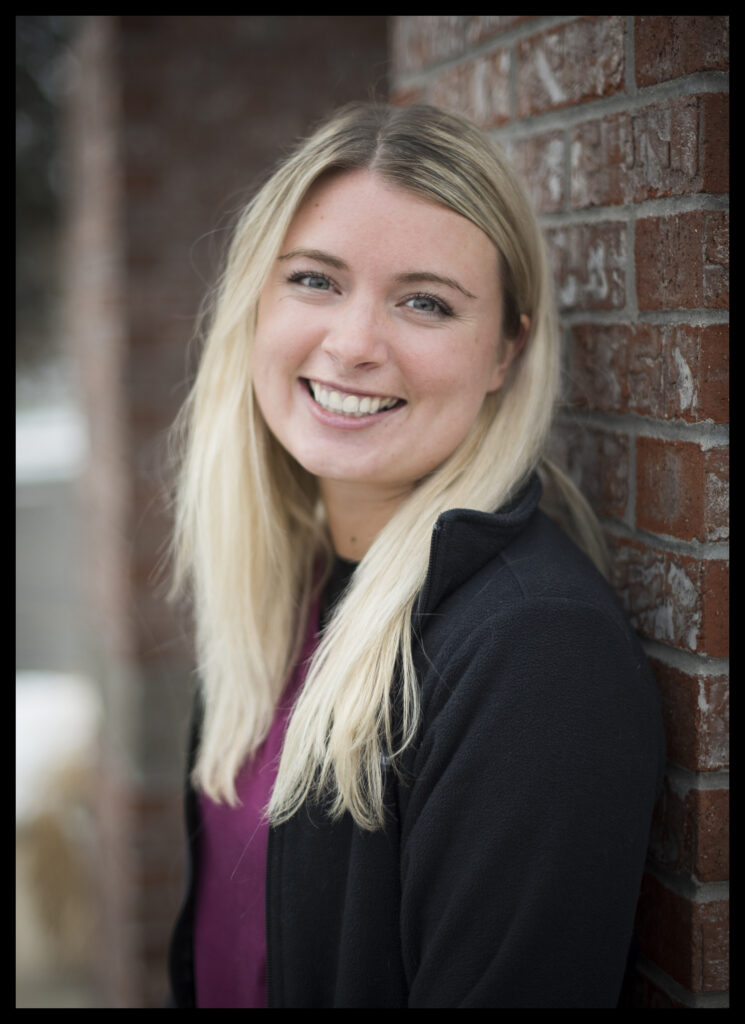 ---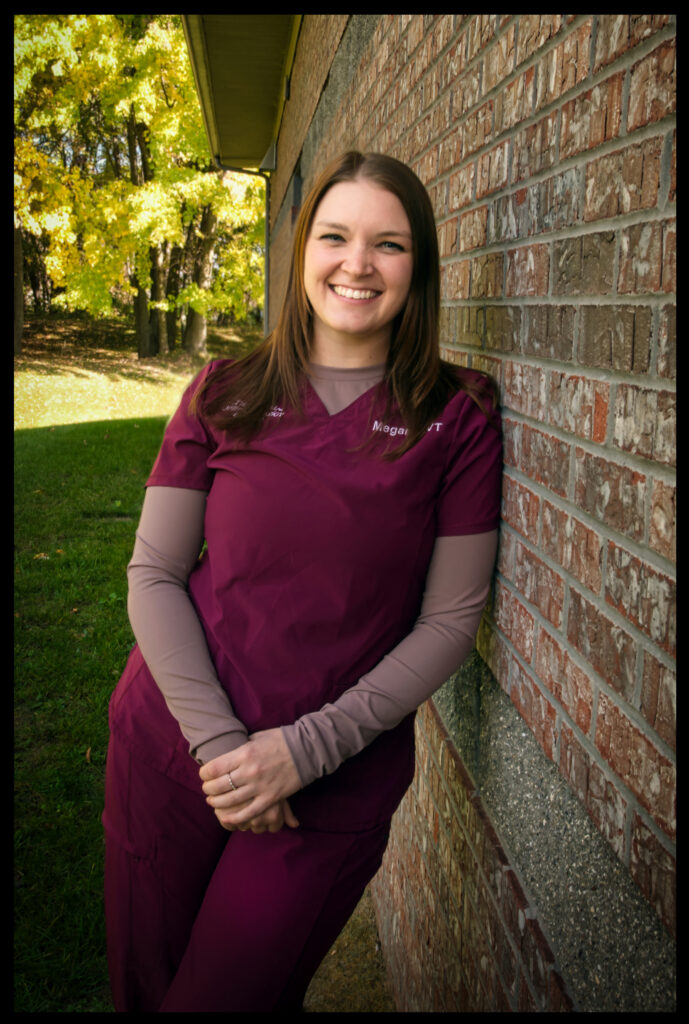 Megan, LVT
Bio coming soon!