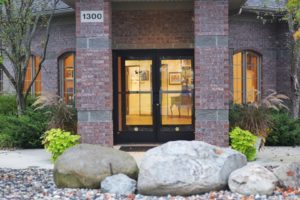 New Client Information
Please read the information on this page before deciding to schedule an appointment. If an appointment is scheduled, please print the form at the bottom of this page and bring it with you to your appointment. Thank you!
Office Hours
We are open Monday through Thursday 8:00 am to 5:00 pm
Consultation for Client Appointments are Monday 8:00 am-4:30 pm
and Thurs 8:00 am-4:30 pm
Surgeries are Scheduled on Tues and Wed 10 am-5 pm
CLOSED: Friday, Saturday and Sunday
Should I inform Dr Ramsey and his staff if my pet may bite?
PLEASE inform us PRIOR to exam if your pet may become nervous with restraint or close contact so that we may have you place a muzzle.  Even if your pet has never snapped at, or bitten anyone before, our exam requires us to be eye-to-eye with your pet, and can cause some pets to become nervous and/or anxious.  Please understand that this is for our protection and will not harm or traumatize your pet in any way. If your pet shows ANY sign of fear or aggression (growling, showing teeth, etc) we will require a muzzle be placed by you to complete our exam. If you are unable (or unwilling) to muzzle your pet when necessary, please understand that we may be unable to attempt or complete an exam. Thank you for your cooperation and understanding!!
Should I inform Dr Ramsey and his staff if my pet does not like other animals?
Absolutely. We can arrange a scenario so that your pet will not come into contact with another pet while entering or exiting our building. Please check in with the front desk WITHOUT your pet and we will make sure that an exam room is available to isolate your pet.
How long will my pet's appointment take?
Please realize that we make a sincere attempt to see you on time for your pet's  appointment.  However, because of the limited options for animal ophthalmologists in the state of Michigan, we have to accommodate emergency appointments on a daily basis. Please understand that these emergencies may cause unavoidable delays in our schedule.  We will provide you and your pet with the same careful attention devoted to others.  Most new appointments can last 20-40 minutes. Medical and surgical re-evaluation appointments vary between 5 and 20 minutes. Early morning appointments and appointments immediately after lunch are most likely to be on-time.
What if I no show or cancel an appointment with less than 24 hours notice?
We understand that there are times when you must miss an appointment due to emergencies or obligations for work or family. However, when you do not call to cancel an appointment, you may be preventing another patient from getting much needed treatment. Conversely, the situation may arise where another patient fails to cancel and we are unable to schedule you for a visit, due to a seemingly "full" appointment book.  If an appointment is not cancelled at least 24 hours in advance or you do not show for your appointment will be charged an $85 missed appointment fee.  We will forgive any weather related cancellations, at any time, as most of our clients must travel a distance. Clients who "No Call/No Show" will NOT BE RESCHEDULED. If you disagree with this policy, please do not schedule an examination appointment at The Animal Ophthalmology Center.
What if I'm running late for my appointment?
We understand that most of our clients must travel a great distance to our clinic and unforeseen traffic and weather related issues may occur during your travels. If you think you may be running late, please call our office so that we may advise you if your late arrival can be accommodated, or if we will need to reschedule your appointment. In most cases, we can accommodate you, but please understand that if you arrive late, we may delay your appointment to keep on schedule and you will be worked in as soon as possible.
What is the approximate cost of an examination?
Our standard examination fee starts at $175. This includes a complete ophthalmic examination of both eyes, using slit lamp biomicroscopy and indirect ophthalmoscopy and Tonometry (measures pressures of the eyes). Any additional diagnostic procedures that are indicated for your pet's particular problem (such as tear testing, fluorescein staining of the eye, etc.) are not included in the standard examination and charges will be incurred for any other diagnostic tests in addition to the standard examination fee. If medications are dispensed, additional charges for medications will also be incurred in addition to the examination fee and diagnostic testing fees.
Therefore, the cost for an ophthalmic evaluation of your pet will depend on the nature of your pet's eye problem, and if any specialized diagnostic testing is required for your pet.  For example, when cataracts are suspected, we may or may not have to perform an ultrasound in addition to the complete ophthalmic examination, thus adding $165 to your exam fee. Medications may also be dispensed when indicated and additional charges for medications will also be incurred. Financial estimates provided by telephone, based on your description of the eye abnormality present, are approximate estimates. Please understand that we cannot give an exact cost of services over the telephone.
Can my pet be scheduled after hours on an emergency basis?
Please be aware that we are not a 24-hour emergency hospital as we have only one ophthalmologist on staff. If an emergency should arise after hours or Friday-Sunday, we recommend you call your regular veterinarian for other ophthalmologists in the state who may be available for after hour or weekend emergency services.
What kind of payments do you accept?
Visa, Mastercard, Discover, American Express, personal checks (no foreign checks) and cash.
Payment for services is due in full upon discharge of your pet. We do not offer in-house payment plans or in-house financing.
We do offer a third-party, credit card program called CareCredit for payments: (please apply before your appointment if you would like to use this option. If you want to apply in office, please arrive 30 min early to submit an application). Payment plans are accepted through CareCredit only. See Above. Please click here to apply now. By phone (800) 365-8295. If you already have an account, you may bring your card with two pieces of I.D.

Cardholder MUST be present at time of sale.

CARE CREDIT TERMS OFFERED:

6 months, no interest term for any amount over $200. (Amounts under $200 will only have the first billing cycle (21 days) interest free)

WE DO NOT OFFER 12,18, or 24 month interest free terms.

24-48 month term with 14.90% interest rate on amounts from $1000 and up.
60 month term with 14.90% interest rate on amounts from $2500 and up.
Policies:
By law, we must see patients once yearly to renew prescriptions. If your pet is on a life-long medication and we have examined him/her in the past year, you may call our office to arrange pick-up or we will mail it to you for a $6 mailing fee. Please understand that we are unable to refill prescriptions 1-year beyond your pet's last exam. If you are unable to return to our clinic, please call your regular veterinarian for refills.
If you must cancel your appointment, kindly give a 24-hour notice when able. Clients who cancel with less than 24-hour notice will incur a balance of $85 on the next visit for one missed appointment and/or may not be rescheduled.

Clients who "No Call/No Show" WILL NOT BE RESCHEDULED.

Returned checks are subject to a $35 NSF (non-sufficient funds fee).
It is NOT an option to decline blood work (CBC and Chem Profile) prior to pursuing anesthesia/surgery at The Animal Ophthalmology Center. You may have your regular veterinarian perform this necessary test prior to your pets surgery day, or you may have us perform it on the day of surgery.
Due to changes in sales tax laws for veterinarians, beginning January 2013 we must charge sales tax on all items purchased (medications, pill pockets, harnesses)
We look forward to meeting you and your pet!